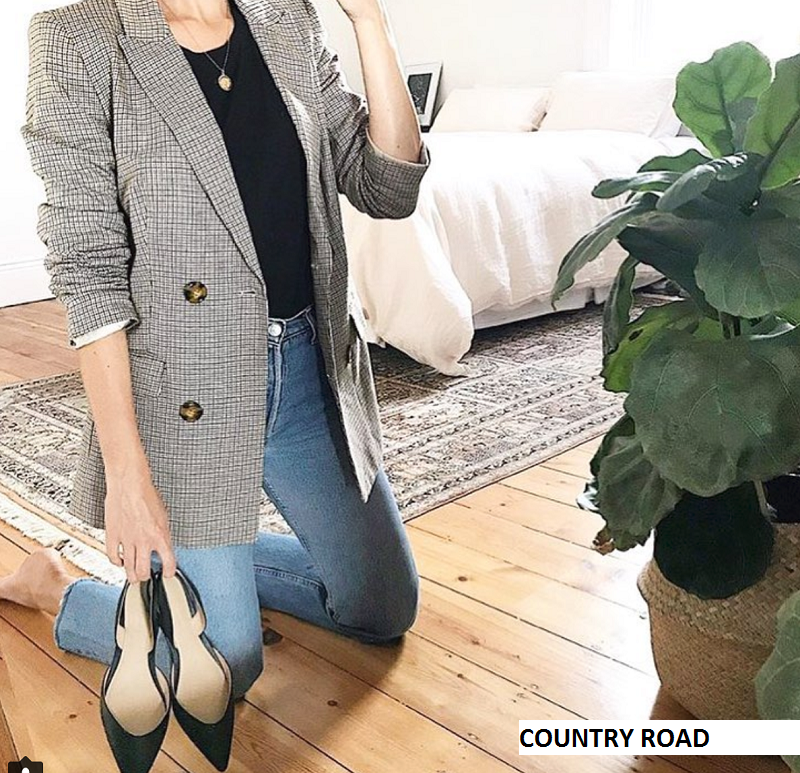 THE SECRET IS OUT! The absolute IT item for Autumn Winter 2018 is a clear-cut winner - the blazer. Versatile, practical and cosy – for 2018 the blazer is SO MUCH MORE than the jacket you wear to the office. If you've read any magazines or followed any fashion 'IT' girls lately – chances are they're in a blazer – and we give extra points for plaid!
We've taken a few notes to share with you, here are 5 awesome ways you can ROCK this season's hottest item, from casual to chic;
OVERSIZED
HOW GOOD IS OVERSIZED CLOTHING?! It's liberating – you can move and breathe – and you look ultra-cool! To go for a professional but trend conscious look, pick out an oversized blazer.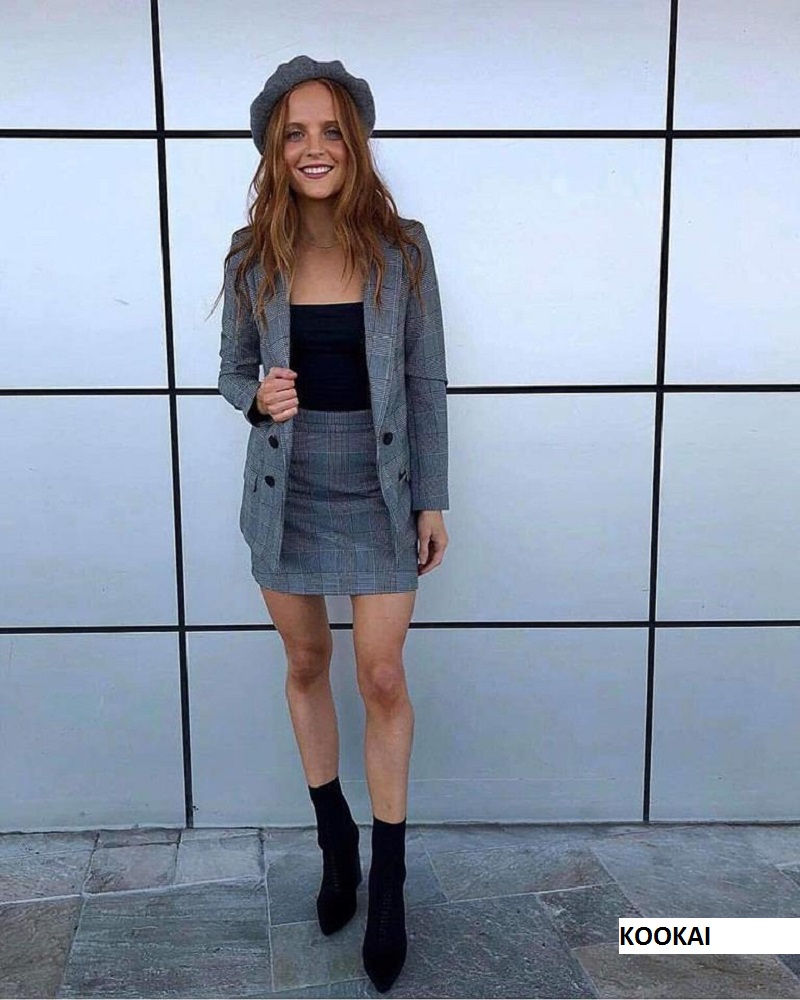 DRESS IT UP
A fabulous look for a special occasion, or just to turn a few heads – this is the way to wear it. Choose a longline Blazer, button it up as a dress, and pair with a killer pair of heeled boots. BOLD. We like it.
BLAZER ON DENIM
Add a dial to your day-to-day style, and pair a blazer with jeans and a t-shirt. The blazer adds elegance to your casual – transforming your whole look into relaxed chic. You mean business- but you're comfortable in it!
WITH A MAXI SKIRT/DRESS
To bring a floaty, feminine skirt back down to earth, the key is adding a blazer. It's like we're inventing a new style - Professional Boho – and we say push the boundaries!
Teaming a blazer with a maxi dress ensures you have that comfort of long, flowing fabric, but with an effortless dose of class.
AS A SET
We are LOVING blazer/skirt sets this AW18 – and teaming a blazer with matching pants, skirts or shorts is the perfect way to brighten your work day – the POWER SUIT that you look FABULOUS in is the key to confidence on those hard days at work!