Monday 9:00am - 5:30pm
Tuesday 9:00am - 5:30pm
Wednesday 9:00am - 5:30pm
Thursday 9:00am - 5:30pm
Friday 9:00am - 9:00pm
Saturday 9:00am - 5:00pm
Sunday 11:00am - 5:00pm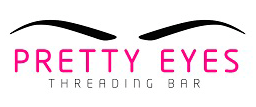 Pretty Eyes is an exciting beauty business leading the industry in the ancient art of threading and other beauty treatments including professional eyebrow shaping.
Their team of highly skilled threaders are totally dedicated to giving your eyebrows the 'wow' factor! with the magic of thread and maybe a little help from a brow tint or brow powder that will rock your eyebrows.