Monday 9:00am - 5:30pm
Tuesday 9:00am - 5:30pm
Wednesday 9:00am - 5:30pm
Thursday 9:00am - 5:30pm
Friday 9:00am - 9:00pm
Saturday 9:00am - 5:00pm
Sunday 11:00am - 5:00pm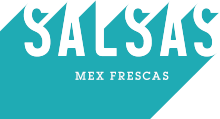 We take fresh mex taste to the max.
Welcome to the big, bold flavours of Salsas – Australia's most craveable fresh mex. Our mouth-watering recipes are made with love from only the finest quality ingredients.
We're up bright and early each morning to prepare many items by hand – and every single meal is made fresh to order. We're confident you'll taste the difference. And once you've tried Salsas, you'll be back for more!