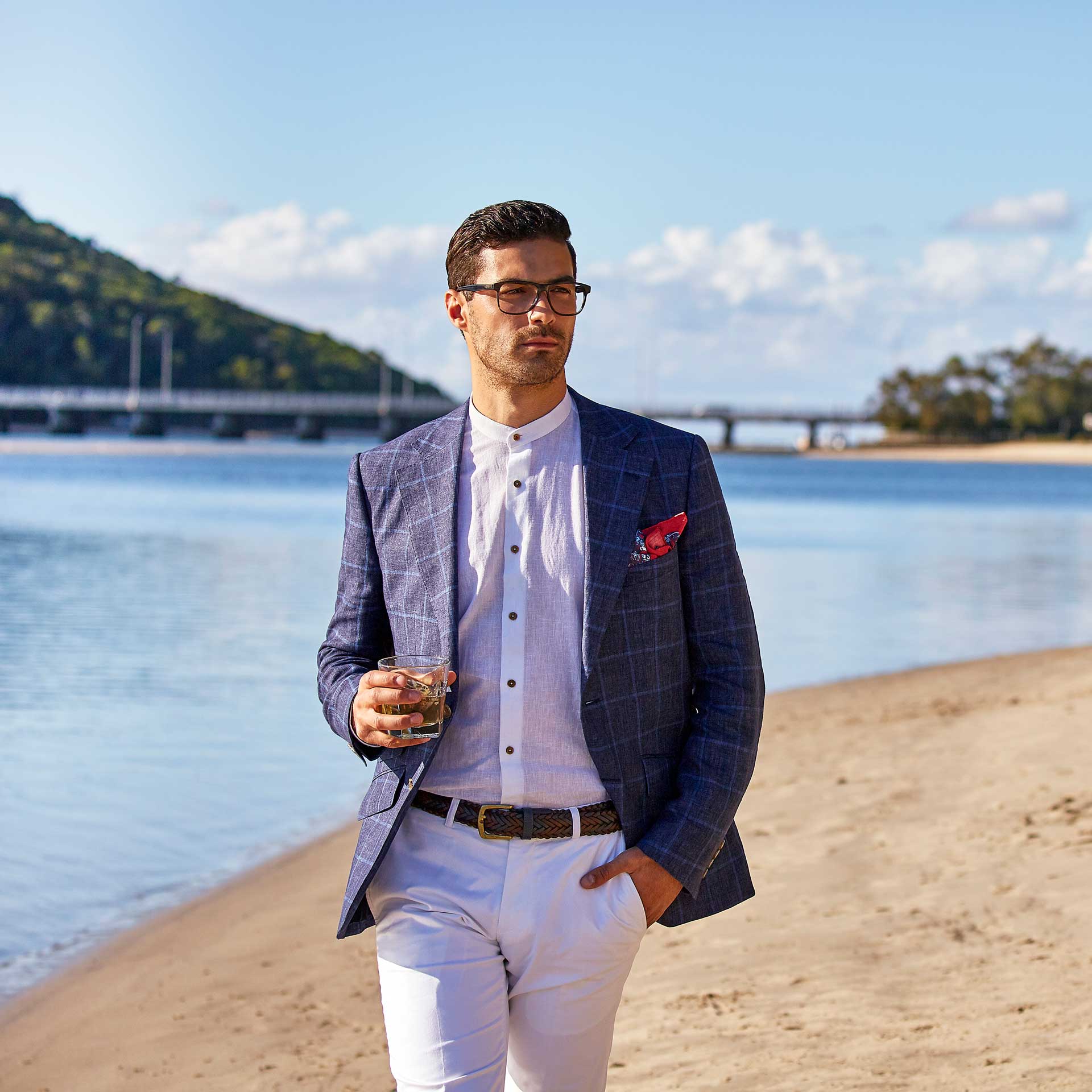 The New Wave seeks to redefine modern tailoring, drawing inspiration from the countercultural movement of the 1980s to develop an adventurous new collection, steeped in expressive colourways that challenges conventional suiting. The range revisits cool wool and linen suiting, infused with softer blues, pastel palettes and gripping statement patterns.
See the collection of cool wool suits and blazers explore bigger, bolder and brighter patterns, with broad Windowpane and Prince of Wales checks creating charismatic statement pieces for work or weekend combinations. Pared back neutrals wash over the casual tailored collection with softer frames, light-padded shoulders, and half lined jackets offering a lighter, more agile fit.
Serving up a broader selection for sun-smart tailoring, SS17 reflects Peter Jackson's love of linen, with the range focusing on tactile jackets and textural shirts, enveloped in an eclectic array neutral, marine, and citrus palettes. Complemented with pared-back patterns and a diverse selection of mandarin, spread and cutaway collars, this versatile range has been designed to provide optimal comfort in the heat of summer.
A gutsier take on tailored accessories, this season's Italian silk ties take on a bolder stance, with vibrant hues juxtaposed against stripes, paisley, florals and geometric patterns. Bringing statement styles back to earth SS17 accessories introduce the rustic ramie cloth into the new collection of pared back pocket squares.