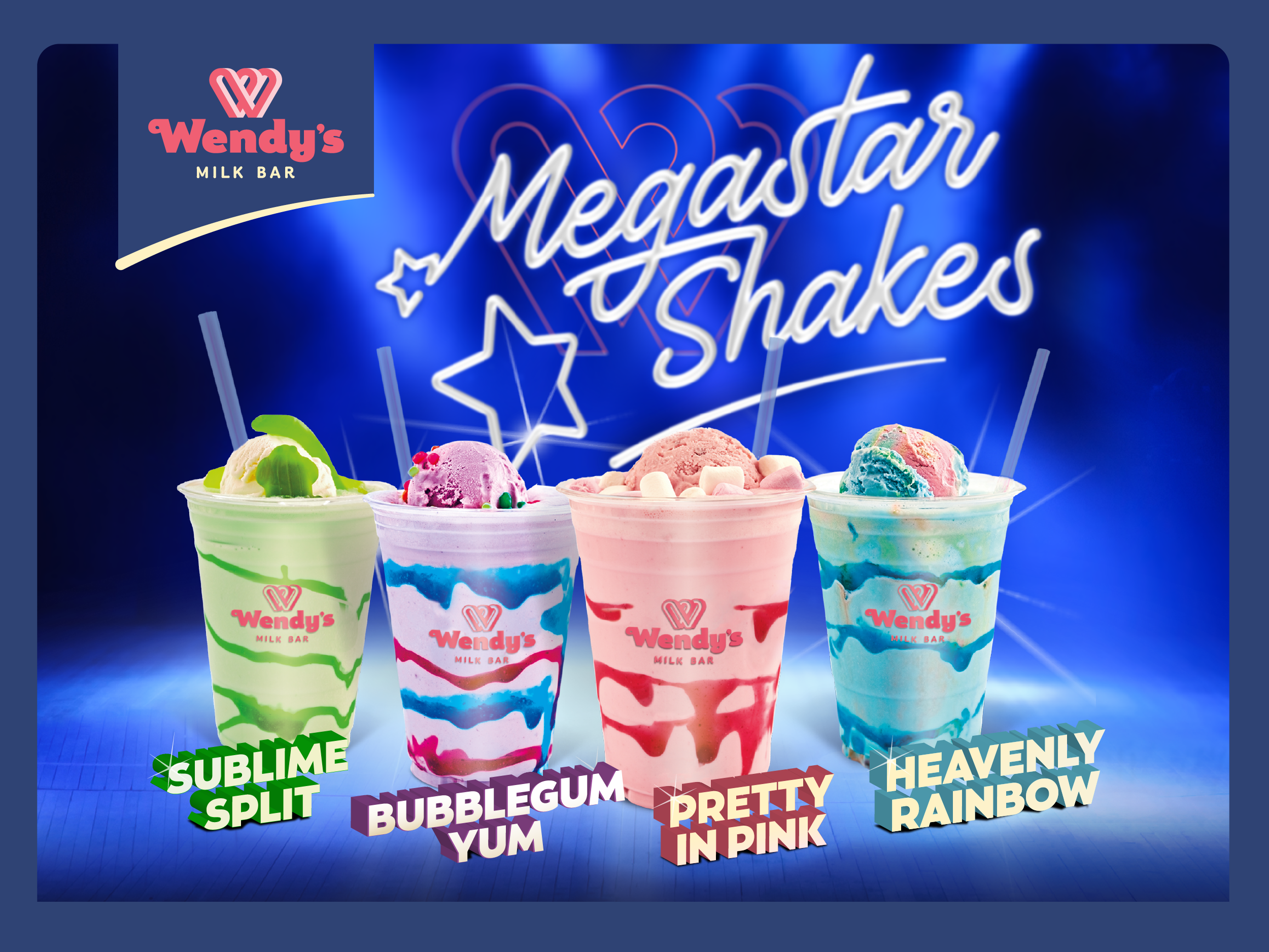 Megastar Shakes NOW at Wendy's Milk Bar Rundle Place.
Four flavours to choose from - Sublime Lime, Heavenly Rainbow, Pretty in Pink and Bubblegum Yum.
All shakes are topped with a scoop of Wendy's Milk Bar Delicious Ice Cream and lollies to complement the shake flavour.
There is a little Megastar in us all, visit a Wendy's Milk Bar store today to get your hands on a Megastar Shake.