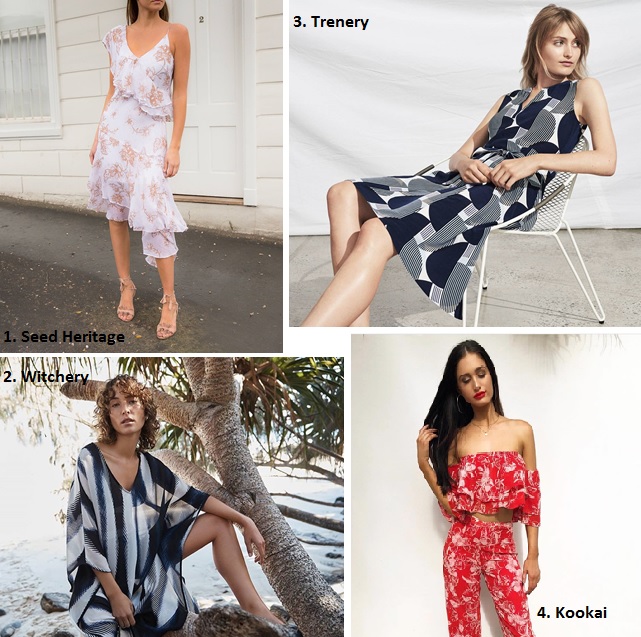 There is no better time to start enjoying all your amazing summer outfits than the holidays! Whether you're spending them by the pool, lunching and brunching, or at the office, Rundle Place is home to the perfect outfit!
Fill your wardrobe with pieces that will see you through the warm weather, like floral dresses, floaty beachwear and elegant workwear that is versatile enough for any occasion.
Floral prints and patterns are a big part of this seasons trends, and summer weather calls for lots of bright colours and pastels! Remember to keep your dresses flowy and embrace strappy tops, asymmetric hems and off-the-shoulder numbers to look stylish all season long!
If you're in need of a new summer wardrobe, we've gathered some of our favourite pieces to get you inspired!
Floaty in florals
Nothing says summer like floaty dresses with floral prints, and the Asymmetric Frill dress from Seed is perfect for enjoying the warm weather! Dress it up for a night out by pairing with simple heels, or try it with strappy sandals for a daytime look.
2.Poolside Perfection
Spending a summer day by the pool or at the beach calls for floaty kaftans that make a statement. This beauty from Witchery is simple but stunning, and is sure to be your go to all summer long.
3.The Office Holiday Dress
Working through the holidays doesn't mean missing out on amazing outfits! A sophisticated dress like this one from Trenery can make the work day a little brighter and it's versatile enough for after-work drinks too!
4.Summery Saturdays
Saturdays in summer are made for bright colours and floral prints. This stunning set from Kookai is sure to turn heads, and is perfect weekend wear, day or night!