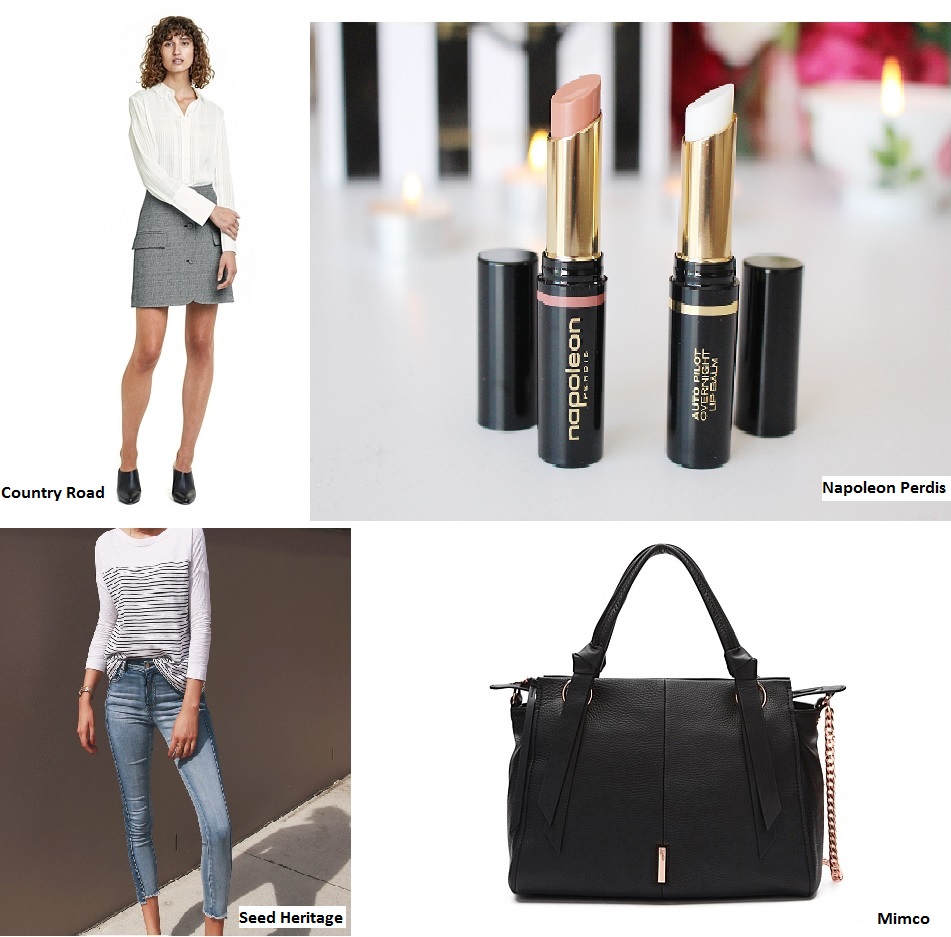 One of the GREATEST ongoing battles of Fashion has always been to splurge or not to splurge!
At Rundle Place we're always quick to justify a great purchase with 'treat yourself' - but we are also convinced there are DEFINITELY essential items that you are 100% allowed to spend your money on.
We also like to purchases on a cost per wear (CPW) basis, so the more wear you will get out of said purchase, the higher value it actually has.
And guess what? We've narrowed it down to the eight vital pieces that are worth your hard-earned cash.
The White Shirt
On a CPW basis - a good white shirt will win every time. A linen or silk version will pair well with jeans for a casual sophisticated look, or sleek tailored trousers for the office - and is the ultimate in multi-functional dressing and looking effortlessly chic.
A Great Handbag
A handbag is often the missing piece to a great outfit. Size and functionality of a great handbag is not to be overlooked - and beautiful leather handbags in neutral colours will take you from work to play and compliment any outfit.
The LBD
We all know this one. There is not much more we can say to convince you that this is worth it, other than THIS IS WORTH IT! Black is timeless, slimming, and suits everyone and every occasion. How many times have you been invited to an event last minute with nothing to wear, or couldn't find exactly what you were looking for and ran out of time?? BUY THE LBD!
A Timeless Watch
Not only as a finishing touch to a great oufit, but also as a very helpful accessory - fashionably late is no longer a thing with a good watch! A beautiful, timeless watch oozes 'professional', and keeps you on time.
Well Fitting Denim
We all know that not all jeans are the same. When you find the Holy Grail of jeans - the ones that fit perfectly around your waist, make your butt loook good and you don't have to hold your breath for the entire time you have them on - BUY THEM. The perfect jeans are flattering, fitting and versatile and when you find the right pair for your body it's definitely an investment!
Timeless, Personal Jewellery
Jewellery is the perfect way to express yourself - and include a bit of individual style into your look. If you find a pretty piece you can wear 24-7, that is expressive of your personality - 100% buy it.
A great pair of work shoes
We'd all love to be able to pick a different pair of shoes for every day - wouldn't that be nice!!
Unfortunately, many of us go to work for more days a week than we don't, and sometimes you just NEED the shoes you know you will be able to slip on, that will go with everything and most of all - that will be comfortable. A stylish, comfortable pair of work shoes are essential.
Lipstick in your perfect shade
When buying a lipstick, you do want it to be something you'll wear all the time - again with the CPW! Make sure you get help to choose your shade - lipstick can elevate your whole face, and it's an important addition when going with a classic, luxurious look.
So, there you have it. You have our permission to splurge!
Stay tuned to our social media this week for our key pieces from in centre that are worthy of a lasting spot in your closet.
Instagram: @rundleplaceadl Facebook: RundlePlace