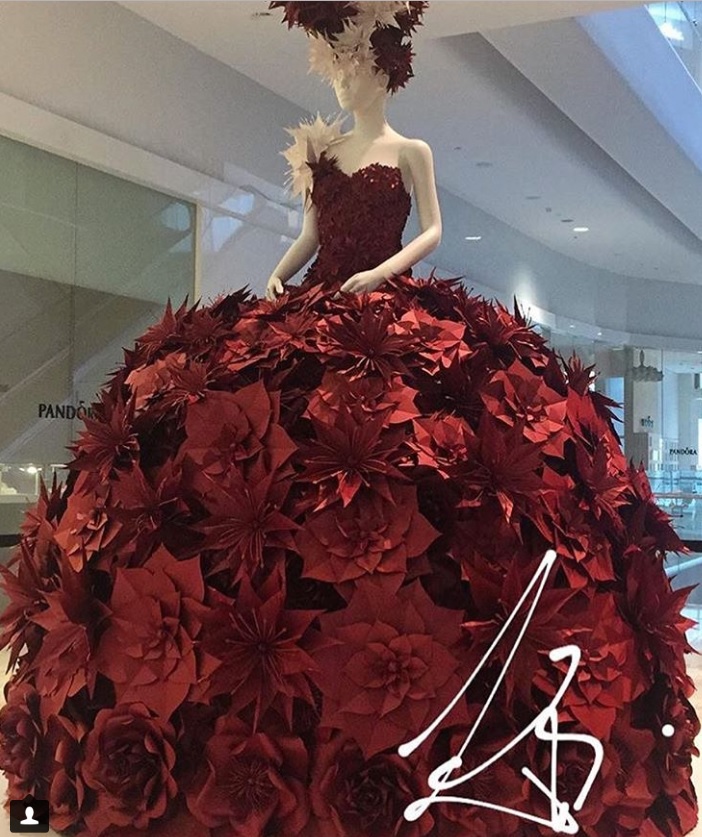 In an Australian-first, the largest paper couture dress to ever be showcased on our shores is on display in Rundle Place, in celebration of the Festive Season. Created by internationally recognised artist, Zoe Bradley, the installation will capture the spirit of Christmas in a stunning spectacle of art, fashion and imagination.
London-based Zoe Bradley is renowned globally for her spectacular exhibitions, sculptures and fashion pieces, collaborating with countless global fashion brands. The award-winning fashion visionary has created astonishing paper designs for the world's most coveted labels including Louis Vuitton, Alexander McQueen, Tiffany & Co., Christian Louboutin, Dior, Harrods, Chopard and Selfridges, and now exclusively in Australia with Rundle Place.
What really makes Zoe's 'Wrapped In Style' exhibit striking is that it was fashioned from more than 400 flowers created from paper using at least 12,000 folds. It took 120 hours to create and is more than 2.5m high and more than 2m wide.
Zoe Bradleys 'Wrapped In Style' exhibit will be on display on the Ground Floor until 28 December. It has to be seen to be believed!