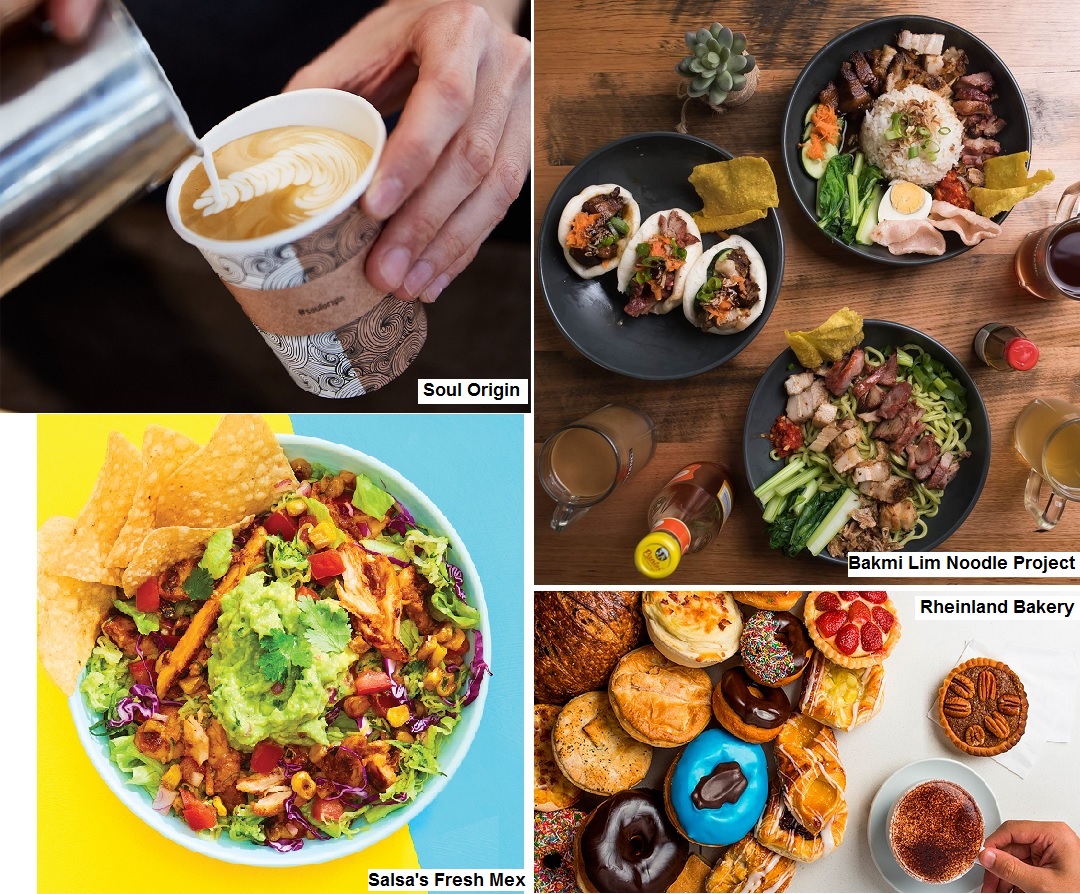 All food courts are the same right? Wrong!!
The Rundle Place food court is in the heart of the city and has AMAZING options available for your lunch this week - while it may not be traditional of a food court, this includes healthy options too!
What are you craving today? Let's go on a nourishment journey!
Coffee
Coffee is the obvious answer for most of us - so take your pick for some caffeinated goodness from Soul Origin and Taste Baguette on the Ground Level and Rheinland Bakery and T Bar on Lower Ground.
Beverages
If coffee isn't your thing, but you need an energy hit on the go - a smoothie from Boost Juice will do the trick!
Rundle Place is also home to the Iced Tea sensation - Chatime - Taiwan style milk tea with a variety of mix in's to explore. For a treat head the newly opened Wendy's Milk Bar for a delicious milkshake or a smoothie and of course for a good tea - TBar have over 120 blends!!
Asian/Indian/Mexican Inspired
Our food court does specialty options very well - just saying!
You can take your pick from the exciting new Indonesian inspired Bakmi Lim Noodle Project or the Malaysian street food inspired Warong.
Take in the spices, colours and flavours of an excellent curry with Adelaide's first Beyond India Express or a grab a roll or a bowl at the Vietnamese favourite Soonta.
If Sushi is your thing we have Taki Sushi, or grab a tasty wrap or some dumplings from Bing Boy!
You can't have a food court without Mexican and Salsa's Fresh Mex is a great go to!
Salads/Rolls/Burgers
Salads and rolls are a popular lunch option, and rightly so, so what can we help you with here at Rundle Place? You'll never have to compromise nutrition for convenience!
Jump on board Soul Origin's salads, sandwiches or soups fresh in store, grab your favourite sub at Subway or a delish French inspired roll at Taste Baguette.
Sumo Salad, as the name suggests, are a leader in AMAZING salads - but hey also offer bowls, wraps, roll, toasties and even soup!
And while burger may not scream healthy option - every item on the Burger Addiction menu is prepared fresh and made to order - healthy burgers get a big tick from us.
Bakery/Sweets
If you don't already know - cheese makes almost EVERYTHING better. Freshly baked Hokkaido Cheese Tarts are a MUST try.
If you're looking for a quick bite for lunch with a sweet fix to go - pop into the Rheinland Bakery or Taste Baguette, and for the sweet of an icy kind - Wendy's has a flavour of ice cream or sorbet to suit every occasion.
At Rundle Place we like a bit of an adventure, and TBar mixes up their donut flavours regularly - it's like a lucky dip every time you go in!
food is the key to a good day and the way to our hearts. So pop in on your lunch break this week, or come to shop, stay and eat!