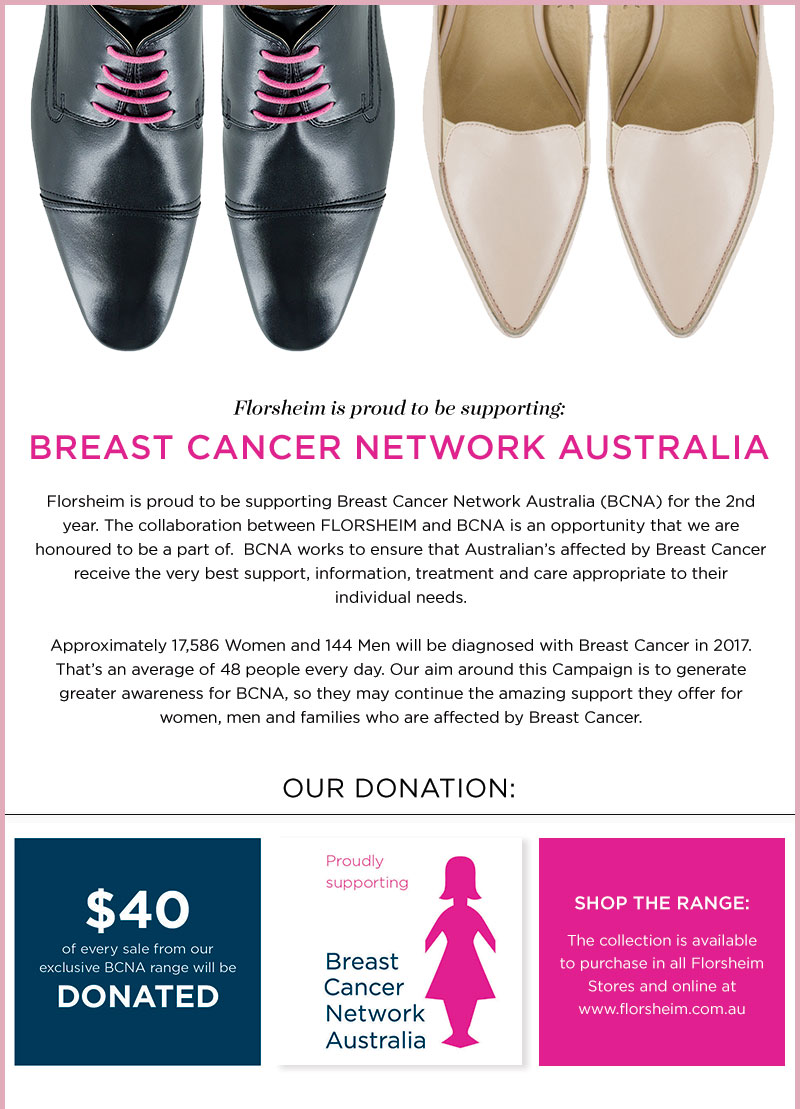 Florsheim are again proudly supporting the Breast Cancer Network Australia (BCNA)!
This year's shoe campaign is based around five exclusive shoes which have been designed in collaboration with the volunteers at BCNA.
Whenever a pair of these shoes is purchased either in-store or online, $40.00 from the sale of those shoes is being donated to the BCNA. The eligible styles can be viewed on our website.
Visit the store