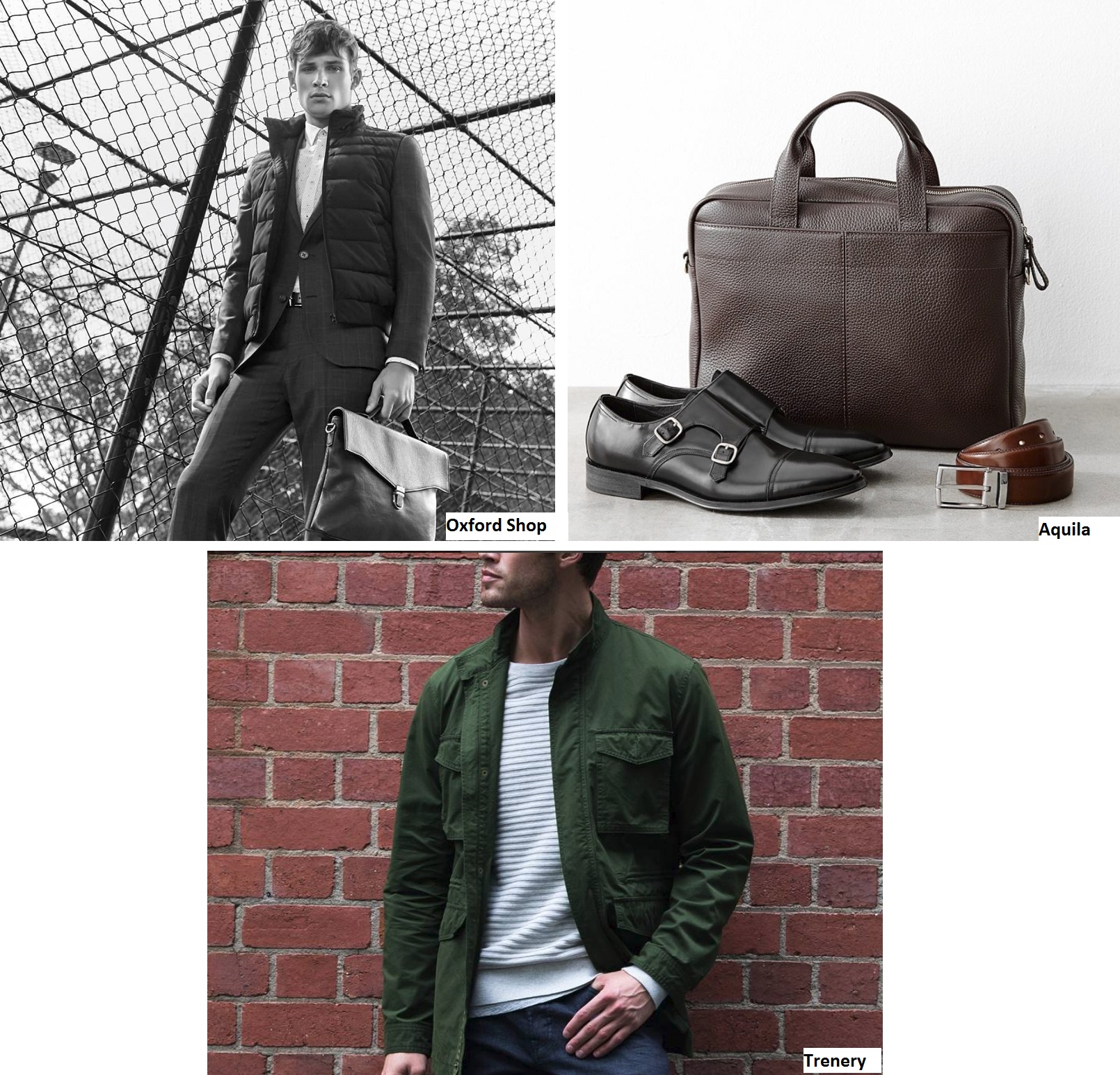 March is your time Gentlemen of Adelaide! This month is yours to own and dress, style and swagger how you want. With the city alive for daytime and night-time events, and weekend festivals - you can up the ante on your outer gear.
We love this time of year, for the activities and for the freedom this month gives us. It's almost permission for dressing a little more on the edge - transitioning daytime workwear into night-time freestyling with a few easy-to transition fashion tweaks. It's also the one time of year, where you can be a little more casual with your workwear.
So here are out March Madness ideas - take it away!!
For your go to, but always looking smart are your chino's, shoes, polo and a jumper or light jacket for the night-time weather. It is easy and looks super cool and chilled.
Enjoy the hot days with your go-to-favs and nights with a new fashion edge - new season light jumpers and jackets can add that twist on an old summer favourite.
Giving this look a definite 10 out of 10 are business shirts, ties and jeans that are edging their way back into the office and social scene again. Nothing better than feeling the creative dress style that gives you cool flair, but definate business chops. Plus the style can really work into after hours cool with March activities.
Channelling a really strong style is the three piece suit - did someone say CLASSIC - DELICIOUS - AND SLICK. This is totally the 'investment piece' for men, but it packs a punch. From classic navy and black, to light greys and brushed mauve if that is a style you can carry - we say 'go bold' then! Your classic colours will never have you looking anything but absolute style and finesse and you can take that look pretty much anywhere. Wherever it is, you'll be turning heads.
And our final trend for March and beyond is mixing your patterns which we just love. Keep a thread of colour match so you are not completely out of style, but turn conservative on its head with a clash of pattern.
The great thing with these fashion styles is that Rundle Place have the experts in store - get some insta inspo and take that in for a new look for you, or to add to your look. You don't need to go it alone - there is plenty of advice, support, encouragement and ideas that our teams can share with you - after all, we love to dress and style Adelaide!