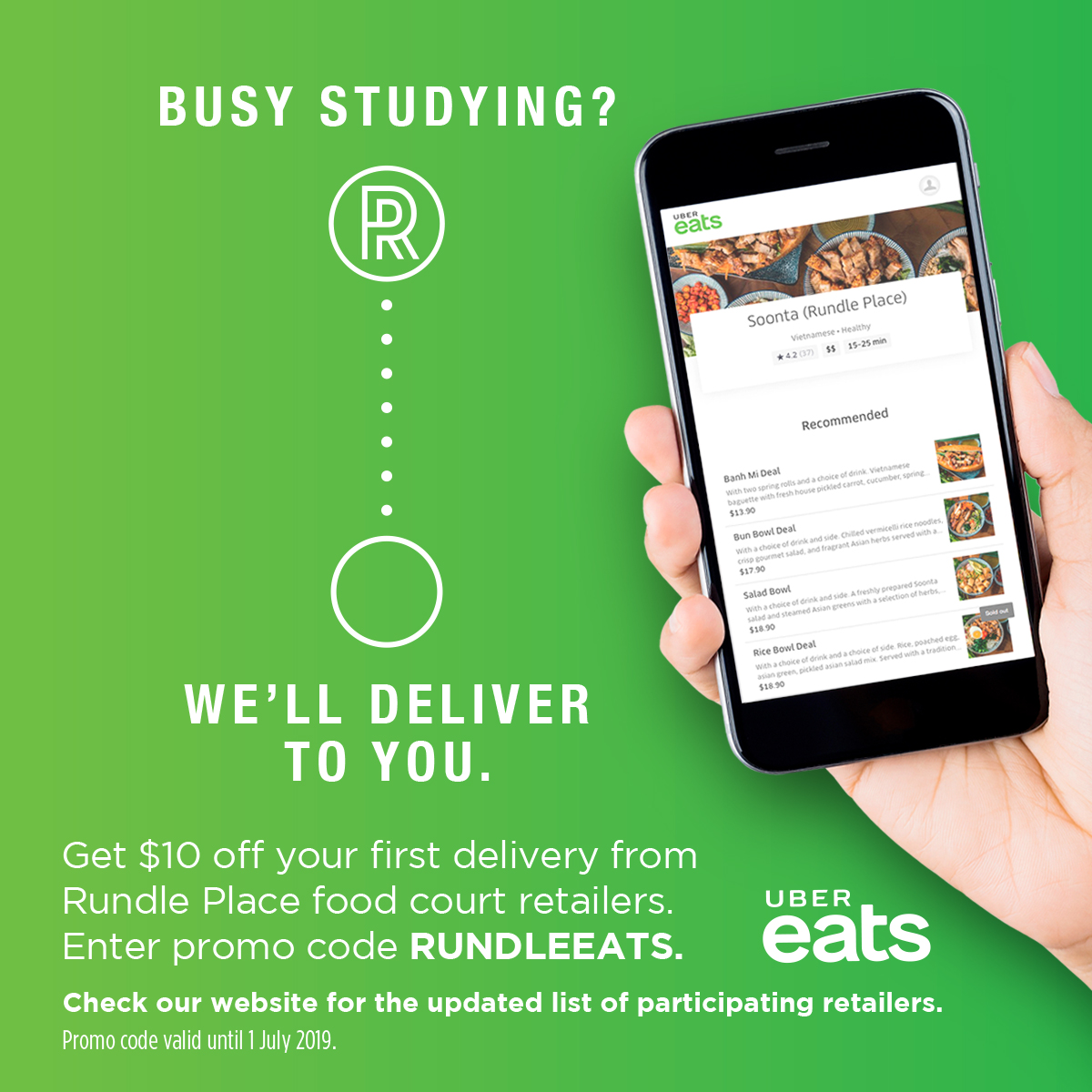 Hungry? Don't worry we'll deliver to you.
Get $10 off your first delivery from Rundle Place food court retailers. Enter promo code RUNDLEEATS.
Participating retailers include: Bakmi Lim Noodle Project, Beyond India Xpress, Bing Boy, Chatime, Hokkaido Baked Cheese Tarts, Rheinland Bakery, Salsa's Fresh Mex Grill, Soonta, Warong and Wendy's Milk Bar.
*Promo code valid until 1 July 2019.